Light of the North
Peder Mørk Mønsted
Perspectives from The Artist's Road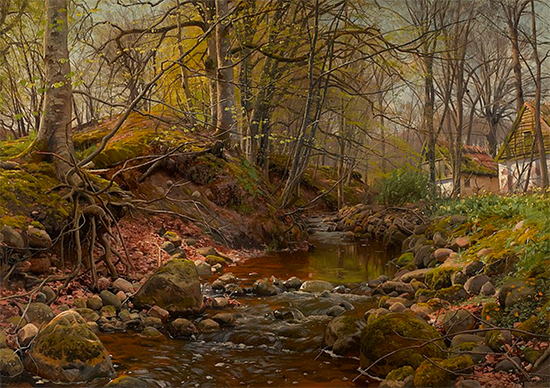 A Forest Stream Peder Mørk Mønsted

In autumn, the lowered, slanting rays of light produce the long shadows that are unique to the season and that prove irresistible to the painter. The contours of land begin to appear again as the leaves shed their final show of brilliantly colored leaves. Palettes must be adjusted and outdoor painting time becomes more frantic with less daylight and the knowledge of less hospitable winter weather coming.

We find inspiration in looking at the artworks of the northern climes, and, in particular have been exploring the work of Peder Mørk Mønsted, a Danish naturalist painter (1859 - 1941). Mønsted was keenly tuned to the northern light. He studied under Peder Severin Krøyer and at the Royal Danish Academy of Fine Arts. Although inspired by the snowy winter landscapes and forests of Denmark, Mønsted also traveled and painted throughout Europe, North Africa and the Middle East. As a guest of King George I of Greece, he was asked to paint portraits of the Greek royal family.

Although not officially a member of the group of Scandinavian artists who gathered in the village of Skagen, the northernmost part of Denmark, from the late 1870s until the turn of the century, he did study with members of the group, particularly Krøyer and painted primarily en plein air in a realist tradition. Members can read more about this fascinating colony of artists in our article, The Nordic Painters of Skagen.

As our eyes adjust to the changing light and colors of the autumn landscape, we are truly inspired by looking at Mønsted's extraordinary paintings.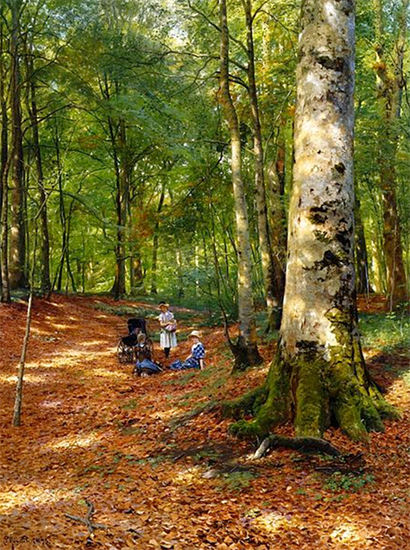 The Woodland Glade 1898 Peder Mørk Mønsted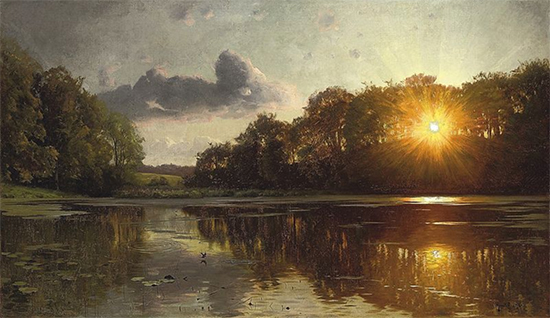 Sunset over a Forest Lake Peder Mørk Mønsted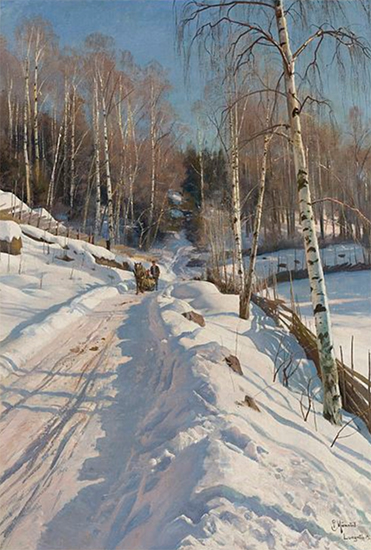 Sleigh Ride on a Sunny Winter Day 1919 Peder Mørk Mønsted