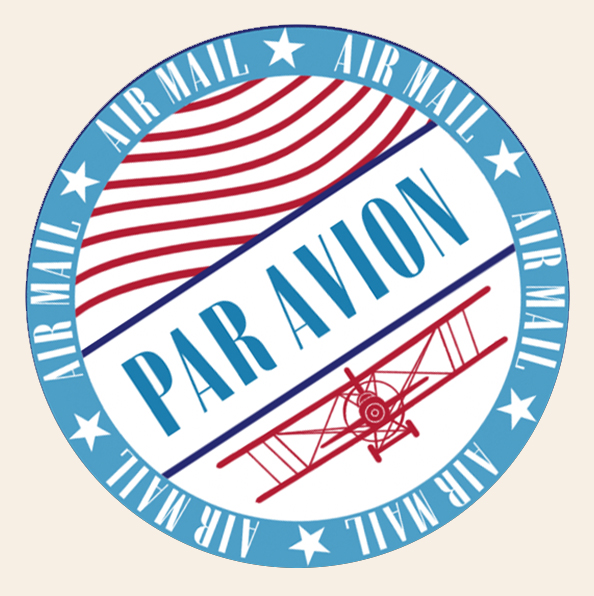 Letters from Giverny
by Eric Santoli



Photograph of Artist Eric Santoli Painting In Monet's Gardens, Giverny
Photo by M. Jean Gaumy
We are pleased to hear from artist, Eric Santoli, who is relishing his three-month residency painting in Monet's gardens in Giverny and the surrounding countryside. Eric reports to us after his first month in this "Letter from Giverny". (Artists' residencies in Monet's gardens are by invitation only. There is no application procedure.)


Dear Ann and John,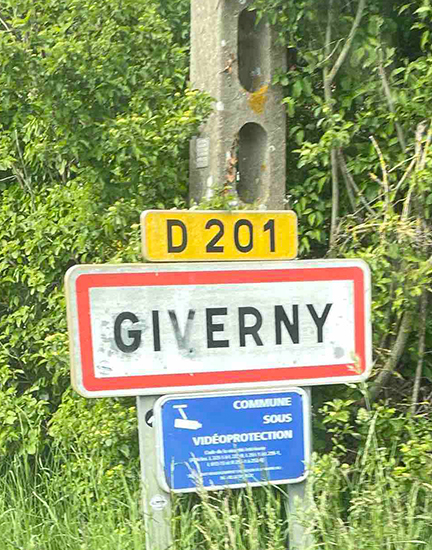 Hope all is well. I am writing to you from Giverny and have currently been living and painting as Artist-in-Residence in Claude Monet's gardens for over a month.
Everything here is inspiring and I've been painting nearly everyday in the morning and evening. The weather has been great with an occasional storm interlaced. I've been told that Normandy has a reputation for temperamental weather, but I've been lucky so far. The light here is very clear and I can see why so many painters were (and are) attracted to this area.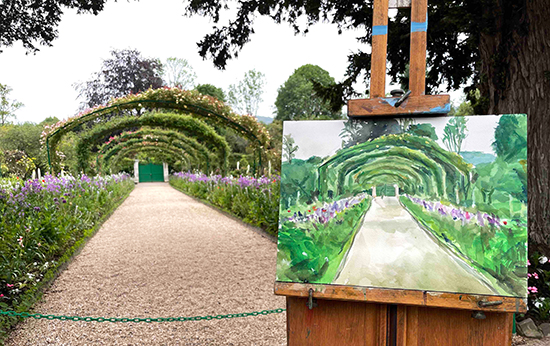 Painting in the Clos Normand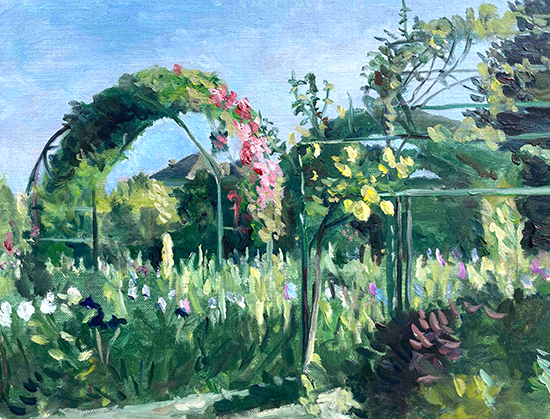 Morning Scene 10.5 x 14" Oil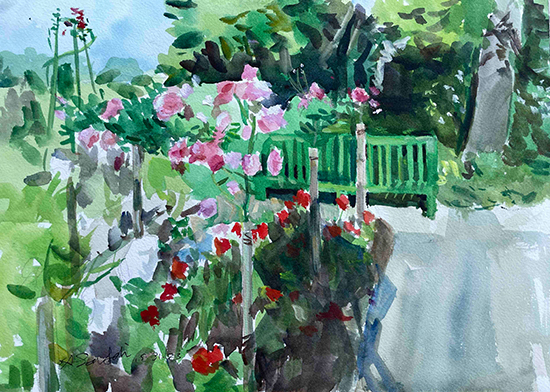 Morning Scene, The Clos Norman 10 x 14" Watercolor

There are two main gardens here at Monet's estate. The first garden is The Clos Normand, which has the famous main path with rose arches and a wide variety of beautiful flowers. The other garden is the Water Garden which contains Monet's famous pond, Japanese bridge and a bamboo grove. The gardens are larger than I thought they would be and are filled with so many beautiful plants and flowers. When I arrived in May, I was able to enjoy the irises, which is my favorite flower. The variety and amount of irises in the garden was really stunning. A nice byproduct of being here is that I'm learning a lot about horticulture and gardening. The gardeners are very friendly and I feel like I'm part of their community.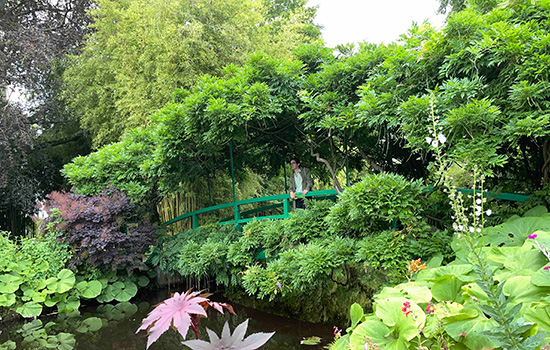 Photograph of the Japanese Bridge in Monet's Water Garden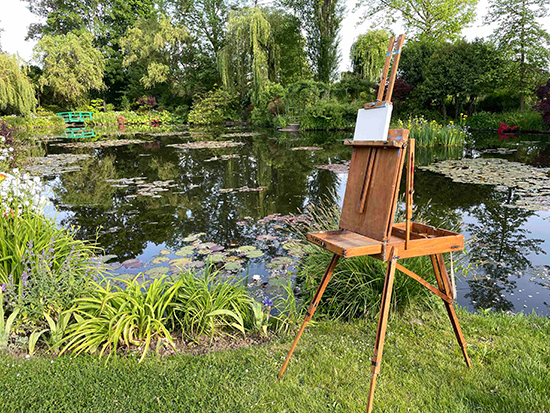 Painting Setup in Monet's Water Garden

Monet's house itself is also very inspiring and filled with interesting works of art. Most of the works on display are high quality reproductions because original works of art would be too valuable and vulnerable—regardless, they still provide a snapshot setting of what it was like when Monet and his family lived in the home. I have been particularly influenced by Monet's large collection of Japanese ukiyo-e prints. Monet (and many Impressionists) were very interested in Japanese woodblock prints. I have always enjoyed Japanese aesthetics and the parallels with Impressionism.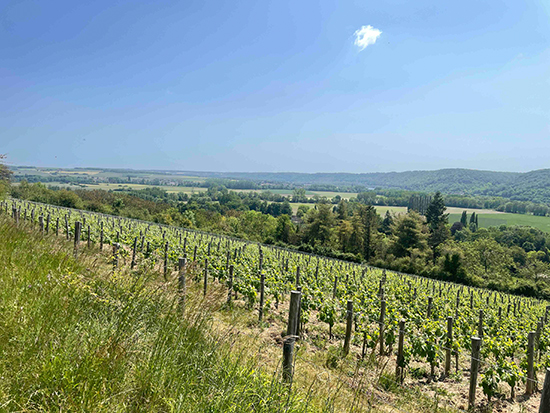 The countryside around Giverny is also quite beautiful and hillier than I expected it to be. But there is open pasture and fields surrounding the area and it makes for a nice bicycle ride. Cows, chickens and some other animals have been fun to sketch.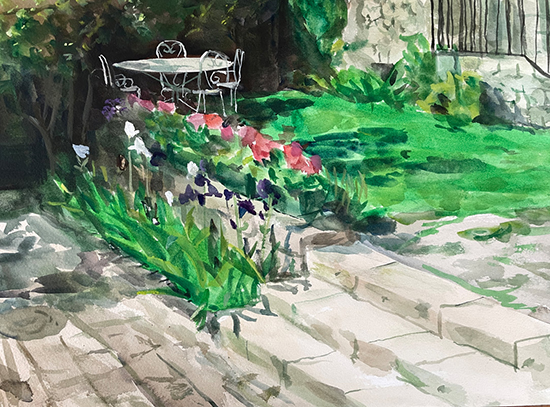 My Courtyard in Giverny 10 x 14" Watercolor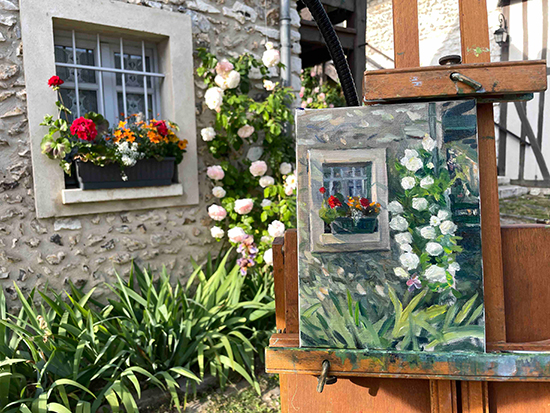 Painting Flower Boxes, Giverny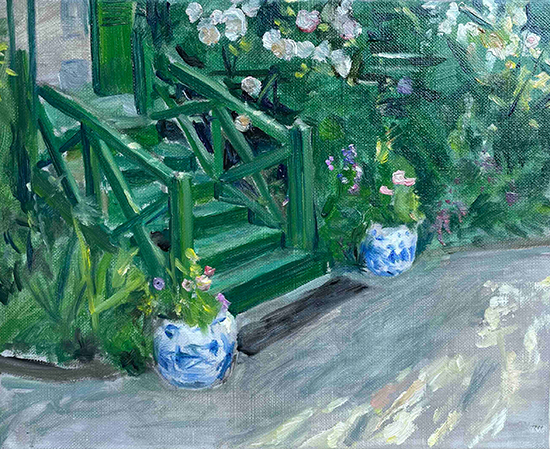 Side Stairs to Monet's House 8.5 x 10.5" Oil

For painting, I work en plein air and have been very busy. When I first arrived, I was painting some smaller works and watercolors, but now I'm focusing on some larger, more ambitious paintings. In the evening, I walk through the garden with my sketchbook and think of spots that would be nice to paint. The gardens are very busy during open hours so I'm not able to paint during the later morning and afternoon. To work around this, I rise early and catch the morning light and then I work again in the evening. The sun sets around ten pm so I have plenty of time in the evening. However, as most plein air painters know, the light changes and I only have about a two-hour window to work within. For a larger or more complicated painting, I return the following day as long as the weather conditions are about the same.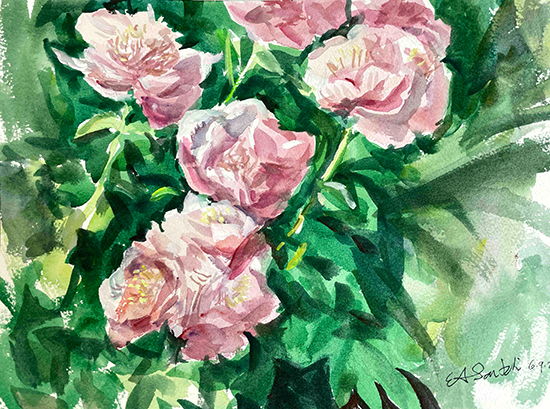 Peonies 10 x 14" Watercolor

I can't fully express how grateful I am to be here—it's still very dreamlike and surreal to be standing in Monet's footsteps, painting these iconic spots. And the painting history here is filled with so many great artists, including one of my favorites: John Singer Sargent. Sargent and Monet were actually good friends.

I will be here for three months in total so I have a lot more paintings to do. I've been keeping a daily journal and am currently working on a memoir which I will edit and seek to have published once I'm back home in the US. I am including photos of the garden, countryside around Giverny and some of my paintings and drawings. I have a Blog page and a Giverny Residency page on my website where people can see more. I hope they provide inspiration for others and I look forward to sharing more as I continue my journey here in Giverny.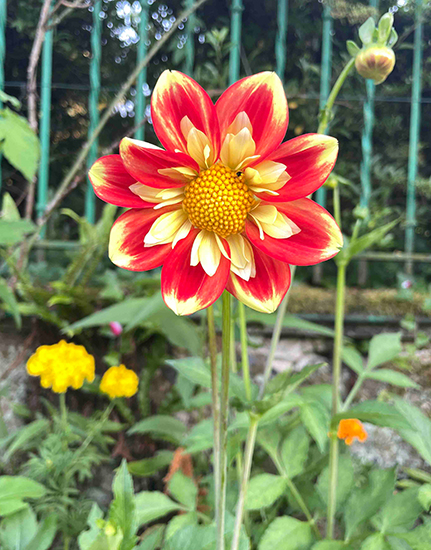 Au revoir ,
Eric


Read more about Giverny's gardens in two of our other articles: Inspiration in Monet's Gardens and The Other Artists of Giverny. Eric promises to send us another Letter from Giverny later this summer. Thank you, Eric.