If You Build It . . .
Perspectives from The Artist's Road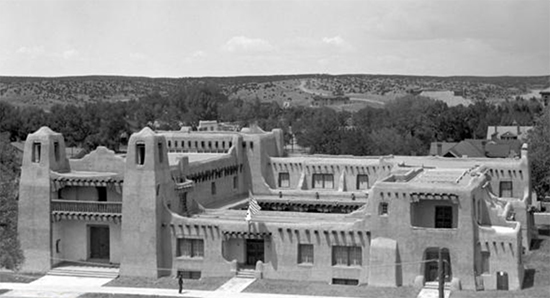 The New Mexico Museum of Art -photograph ca. 1921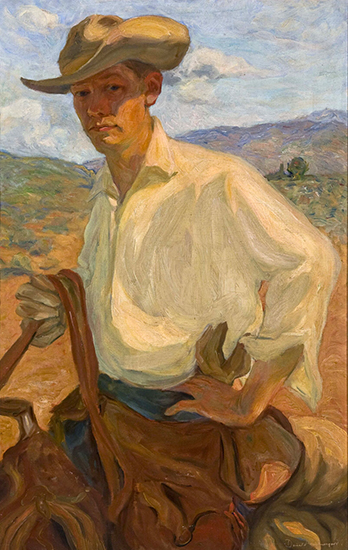 While recently spending time in Santa Fe, we had the opportunity to visit an exhibition at the New Mexico Museum of Art titled "An American in Paris: Donald Beauregard". Beauregard was one of the first artists affiliated with the Museum, but tragically died at the age of 29. (We'll write more about Beauregard and his work shortly.)

The story of the founding of the Museum is also an interesting one. It came about as an orchestrated attempt to bring back the steep economic decline of Santa Fe. The railroad (named after the town) had bypassed its namesake, going instead to Albuquerque, delivering a boom to Albuquerque and a blow to Santa Fe.

There was skepticism about the possibility of art playing a major role in bringing Santa Fe back. "The people in this part of the country have about as much use for an artist as their burros have for a fiddler's midsummer night's dream," wrote artist Carlos Vierra in 1904. But mover and shaker Edgar Lee Hewett persevered with his plan, consulting with well-known artist, Robert Henri, after serendipitously meeting him at the 1915 Panama-California International Exhibition.

Hewett first renovated the ancient Palace of the Governors and held an art exhibition of Williams Rolllins's work there. Free studios for artists were offered in the Palace, bringing in artists from outside the area to experience and paint the unique landscapes, cultures and intense light. Some came for the air. Called "lungers", they had breathing diseases such as tuberculosis, and had been prescribed the medicine of clear, dry air by doctors.

After statehood was given to New Mexico in 1912, Hewett proposed a new, larger building for exhibitions and studio space. On November 24, 1917, the New Mexico Museum opened its doors. It has been not only a home for paintings by artists coming to New Mexico, but also an exploration of the cultural identity of the area through the works of indigenous artists.

It truly was the spark that ignited the Santa Fe arts colony. The building itself (designed by Isaac Rapp) is considered to be a merging of Native American and Spanish Colonial designs, called Pueblo Revival Style, and is based on several mission churches in the area.