Ian Roberts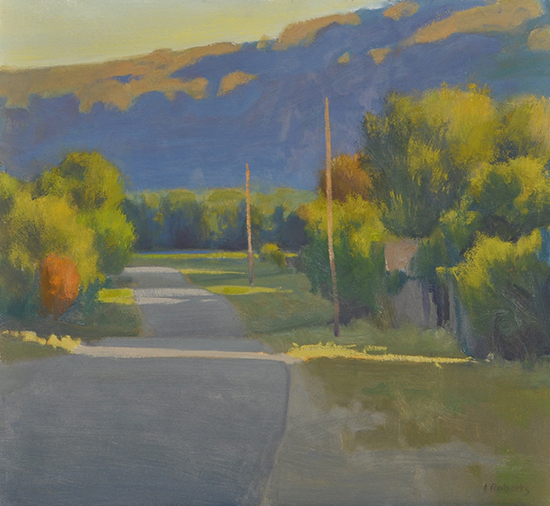 Benson's Crossing 22 x 24" Oil
"Regardless of what kind of painting you do, plein air painting is a great teacher. Because nature is so vast, you must simplify, you must look for the essence. Because your source of light is moving, you are forced to make decisions quickly and accurately. It is exhilarating, demanding and will infuse your work with greater insight, subtlety and truth."

A
ccomplished artist and teacher Ian Roberts grew up painting. His father was a well-known Canadian landscape painter, and Ian remembers accompanying him on painting trips from the time he was ten years old. Roberts continued his art education at the New School of Art, the Ontario College of Art in Toronto and while living in Florence, Italy.
In addition to exhibiting his work in the United States and Canada, Roberts keeps a rigorous teaching schedule through his school, the Atelier Saint-Luc (named after the patron saint of painters). He spends two months a year in Provence, France, during which time he teaches two ten-day plein air painting workshops.
Roberts has written two books,
Mastering Composition: Techniques and Principles to Dramatically Improve Your Painting
, and
Creative Authenticity: 16 Principles to Clarify and Deepen Your Artistic Vision
. He lives in Los Angeles, California with his wife, artist Anne Ward.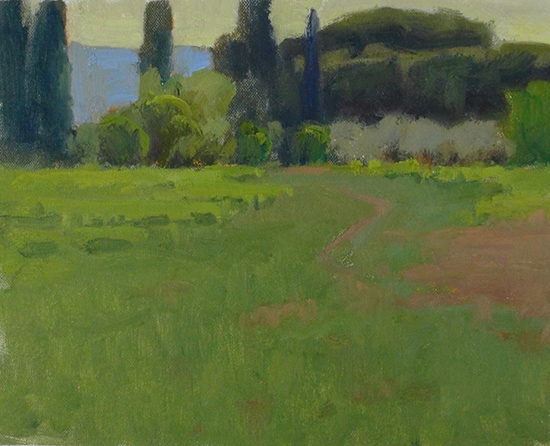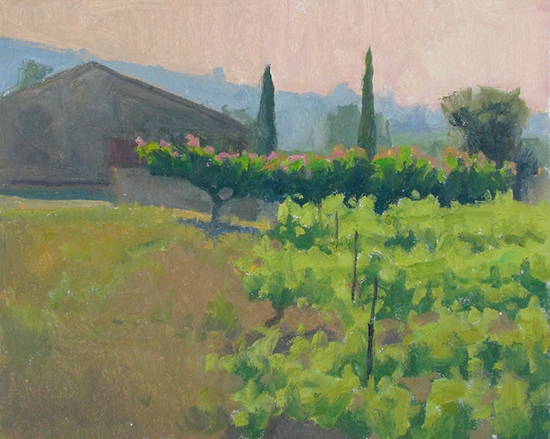 St. Hippolyte 8 x 10" Oil The Son's House 8 x 10" Oil
Ian wrote to us about the influence of growing up with an artist father and about his own life as an artist and teacher.
To read our in-depth interview with Ian Roberts,
and to see more of his paintings, become a Member of The Artist's Road by
clicking here.
Already a Member? Click here to go to the the in-depth interview.
All artwork copyright Ian Roberts