Farewell Friend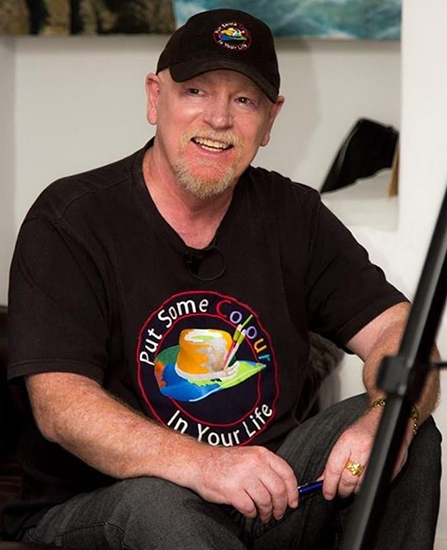 Vale Graeme Stevenson OAM (1958 - 2022)

A spirit larger than life has left us.

Graeme Stevenson was a remarkable person. He had enormous creative energies and the determination to put his ideas about art and the world into action. We met him when he arrived at our studios one August day with his assistant, Sophia Stacey, along with bags of filming and lighting equipment. We were immediately impressed with his kindness and sincere interest in our work and our lives as artists. Both Graeme and Sophia exuded genuine enthusiasm and friendliness.

We immediately hit it off. Kindred spirits. They made the interview and filming process fun and full of laughter. This was a completely different kind of interview experience. Special. More like hanging out with one's close friends. Before we knew it, they were finished, packed up and ready to go. They were tired from traveling from Australia and across America, interviewing artists along the way. It hasn't often happened in our lives that we have met someone like Graeme. Instant trust. He was that kind of person. And, he was an accomplished and well-known easel painter on top of it all!

We asked him why he was burning up so much energy and potential painting time to film and produce his Colour in Your Life TV series. He said that he was helped along in his career by someone early on, and when he asked that person how he could ever repay him, he was told to "just help other artists like yourself". So he began to pay it forward and we and hundreds of other artists who got to participate in the program and to know him a little, are the beneficiaries of that generosity of spirit. The world needs more people like Graeme Stevenson. He is missed.

We interviewed Graeme about his personal artwork two months ago. You can see that interview and some of his paintings here.

As it says on the Colour in Your Life website, Graeme's vision was "to build a library of the minds of artists, preserving a digital record of creative spirit, culture, and techniques for future generations."