Exception to the Rule

Perspectives No. 362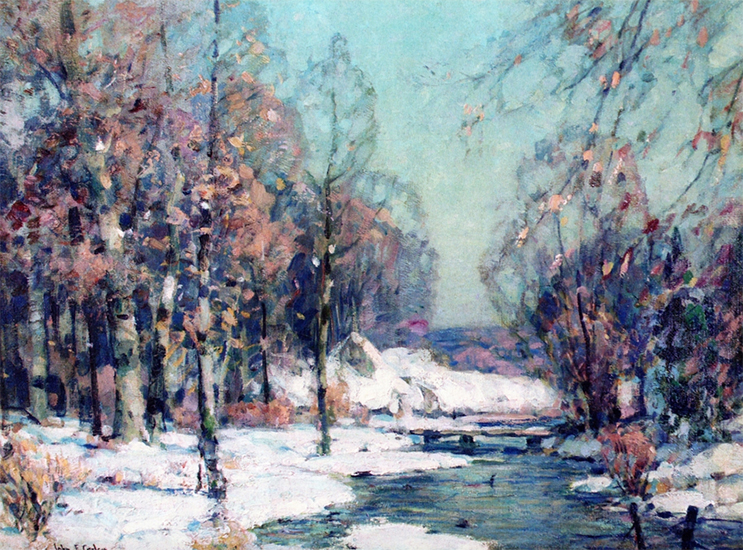 February Sunlight (date unknown) John F Carlson

The snowstorm that draped the Midwest last weekend gave us that wonderful opportunity to paint the exception to John F. Carlson's simple system of values called the Theory of Angles. (See Carlson's Guide to Landscape Painting.)

It is helpful to understand some important and consistent principles that inform the values in a landscape. An understanding of what Carlson calls "the four prime planes of the landscape" will help the artist to be authentic to the scene they are experiencing and ultimately to be able to add their artistry to a painting beyond what may be literally seen in the landscape.

It's a simple theory, but one that forms a strong foundation beneath any landscape painting: 1. the arch of the sky is the plane from which the source of light is coming; 2. that light is most directly hitting the flat plane of the ground below it; 3. those objects with slanting planes (mountains, etc.) are receiving more light than the direct verticals and less than the horizontals; and, 4. objects which stand vertically (such as trees) are receiving the least direct light from above. The less light an object receives, the darker it will be in value. Using this theory, Carlson simplifies the landscape into four distinct values: light, dark, half-light and half-dark.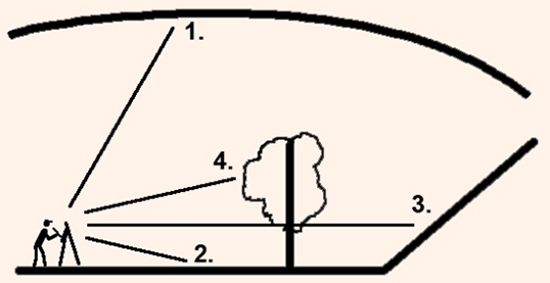 The source of light, the sky, is almost always the lightest value, even under overcast conditions, but today's sun-bright sky and snowy landscape proved the exception. Snow creates the unusual condition of sometimes making the ground lighter than the sky. This reversal of values provides a wonderful opportunity to paint even a familiar subject in a whole new light. Don't miss it!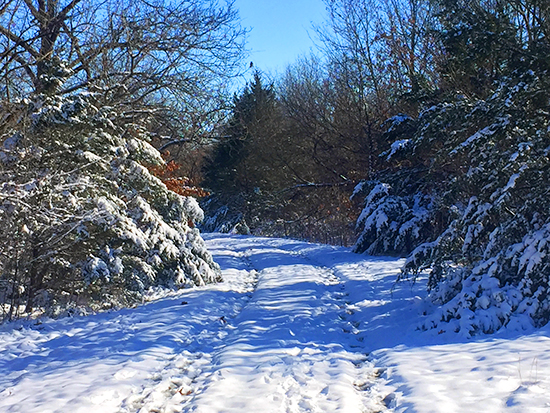 Photograph of the Snowy Landscape Behind Our Studio with Lighter Ground than Sky