Emily Carr
The Soul of the Artist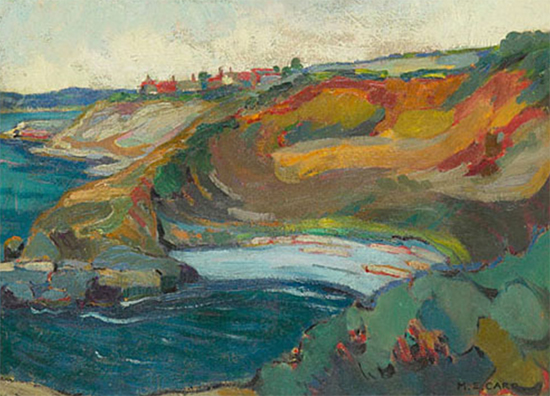 Chemainus Bay, Vancouver Island 1924-25 Emily Carr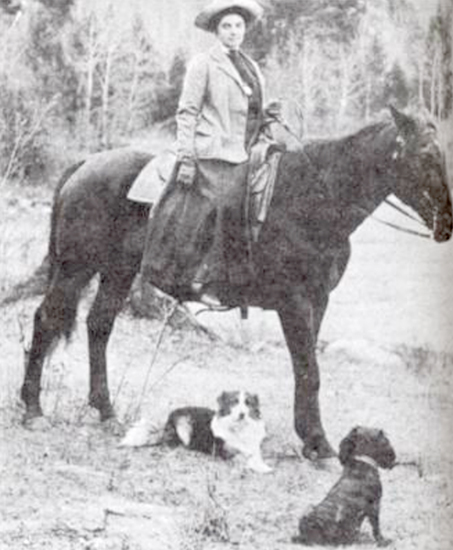 There was another (unofficial) member of the famous Canadian Group of Seven. Her name was Emily Carr. Her art was recognized and supported particularly by Group of Seven member Lawren Harris who told her, "You are one of us."

The seven artists that formally established the Group of Seven in 1920, did so in the belief that a distinct national Canadian art movement should be developed working directly from nature. You can see examples of their work along with notes about their lives in our article, "The Canadian Group of Seven."

Millie Emily Carr (1871 - 1945) was born to English parents living in Victoria, British Columbia, the second youngest of nine children. She began to study painting seriously after the death of her mother when Carr was fifteen and her father when she was seventeen. Her studies took her to the San Francisco Art Institute, the Westminster School of Art in London and later the Académie Colarossi in Paris.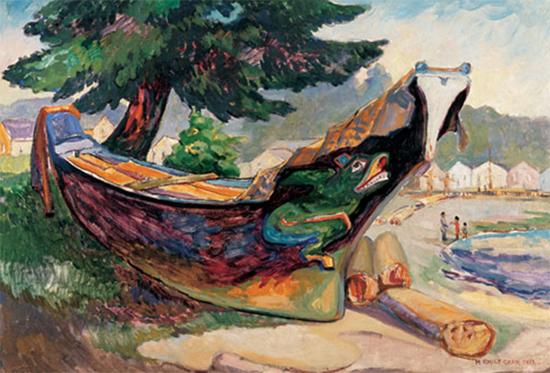 Indian War Canoe - Alert Bay 1912 Emily Carr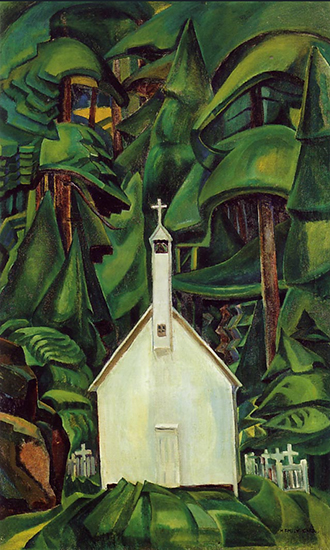 Indian Church 1929 Emily Carr

Her inspiration came from the Pacific Northwest Coast, first with her many visits to indigenous villages there, including the Nootka Indian mission at Ucluelet and to the Alaskan Indian villages in Alert Bay, Haida Gwaii and the Upper Skein River.

In 1927, the Director of Canada's National Gallery, Eric Brown, visited her and invited her to exhibit her work as part of a larger exhibition on aboriginal art. It was at this exhibition, which traveled to both Montreal and Toronto, that Carr met members of the Group of Seven. Lawren Harris became an artistic mentor and influence to her. Her art turned more to the landscape with a spiritual and emotional response to the western forests and skies. She wrote, "Art is art, nature is nature, you cannot improve upon it . . . Pictures should be inspired by nature, but made in the soul of the artist; it is the soul of the individual that counts."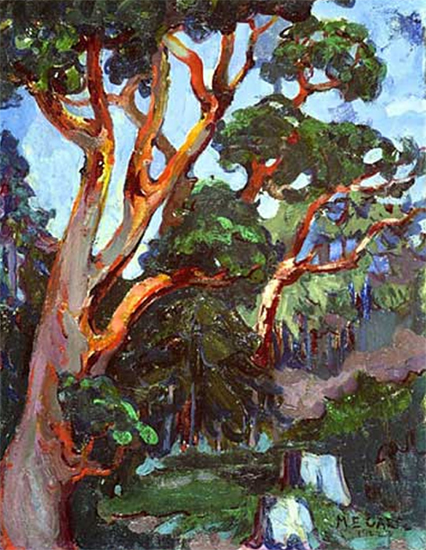 Arbutus Tree 1922 Emily Carr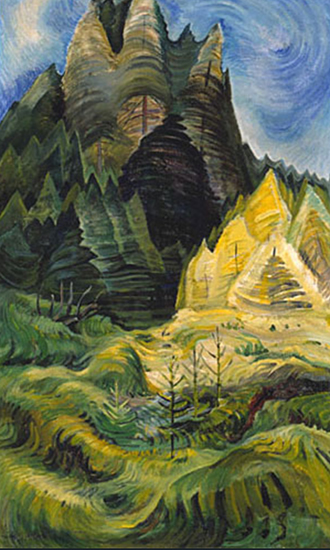 Reforestation 1936 Emily Carr

Carr died at 74 years of age after a series of heart attacks. She is revered for her adventurous independence, her writing and her painterly vision and skill. Her home in Victoria is now a Cultural Heritage Site and multiple schools honor her with their names, including the Emily Carr University of Art and Design in Vancouver, British Columbia. Her work has now sold for as much as three million dollars.