Dream On

Perspectives No. 359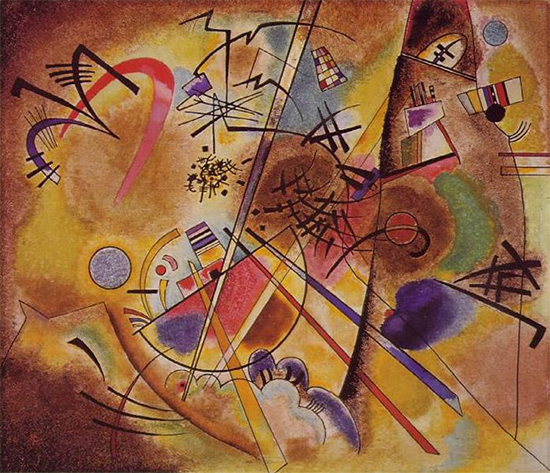 Small Dream in Red 1925 Wassily Kandinsky

We are both known for our vivid dreams. We've mentioned some of them to friends, but have hesitated to relate others, for fear our friends might balk at the outlandishness of our nighttime adventures in dreamland. Our dreams range from the harrowing to the absurd and sometimes the hilarious.

It's common knowledge that sleep brings almost hallucinogenic imagery, the result of random mixing of memories and images, but most people retain very little memory of all the adventures they experience in their sleep. Science, however, is learning more and more about the mechanism of what is happening. One of the discoveries is that creative people tend to have more creative dreams and to remember their dreams more clearly.

The study revealing this was conducted by Dr. David Watson, a psychologist at Notre Dame. By tracking 200 subjects over three months, he found that those who were high scorers on creativity tests given while awake, tended to remember their dreams more than others. He concluded that this was because their dreams were more vivid and exciting, stating, "This is a case of the rich getting richer."*

Dr. Watson's work also found that directed dreaming, in many cases, can be used effectively to find solutions to problems which elude us during our waking hours. By consciously focusing, right before bedtime, on a problem or issue that we wish to solve, some of us can find the answers through dreaming. He writes that up to a third of the subjects in his sample group reported success in finding solutions during their sleep cycles. Apparently, the brain will work on anything at hand, and this so-called "priming" can provide the raw material for the creative mind to chew on all night.

We often use this same idea by setting up in our bedroom whatever paintings we are working on so that they are the last thing we see before turning out the lights and the first thing we see in the morning. Even if we haven't dreamt up any epiphanies, it is, nevertheless, a remarkably good start to any day.
* "The Power of Sleep", Jeffrey Kluger, The Science of Creativity published by Time, Inc.