David Rankin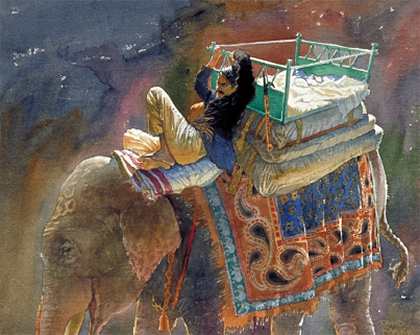 Naptime 30 x 40" Watercolor

Accomplished artist, teacher and author David Rankin has spent a great deal of his career painting the wildlife and landscapes of India. His medium of choice? Watercolor. We began by asking him what it is about watercolor that has made it his passion.

I simply love the way watercolor reacts with gravity and good paper. The blends, the variety of edges, the tremendous variety of textural brushstrokes—it's just a magnificent sensual process. No other medium is in such a complex relationship with gravity. And, because you are manipulating water mixed with pigment, the magic of gravity affects every moment. Learning how to create certain visual effects by altering the amounts of gravity is very cool.

I'm constantly looking at the world around me and asking myself, "How would I paint that?" Watercolor is intensely personal to me. I love the cerebral process I go through as I try to envision how to recreate a visual effect of light and then find ways to replicate that phenomena of nature in watercolor.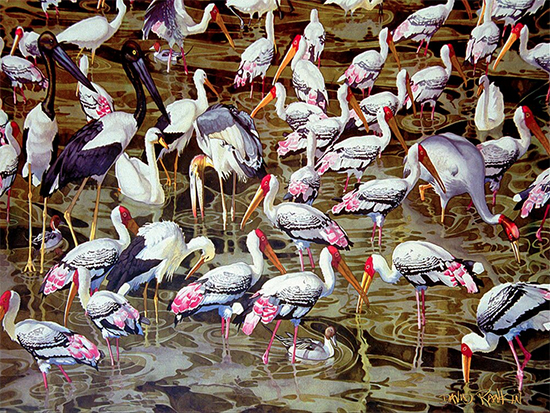 Morning in Bharatpur 40 x 60" Watercolor
Recently, Rankin has also been exploring digital mediums, specifically using the app called Paper by 53 on his iPad.

What for me started out as mere artistic curiosity has now become fully integrated into the very core of my skill set and allows me to work in ways I could not even imagine just a few years ago.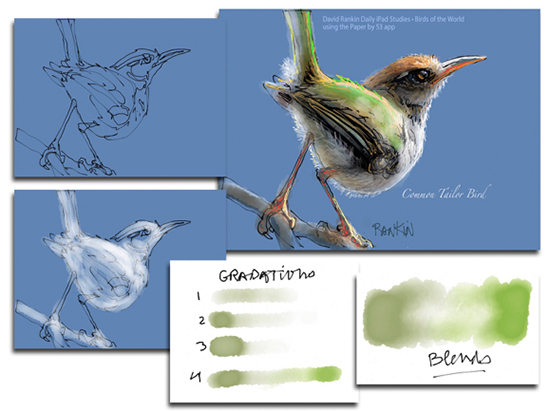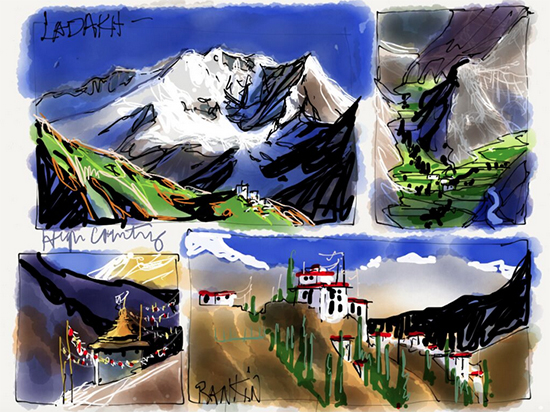 Examples of Working with the Paper by 53 app on iPad
Learn more about David Rankin's watercolor and digital work in our in-depth interview.
To read it and to see more of his paintings,
become a Member of The Artist's Road by clicking here.

Already a Member?
Click here to go to the the in-depth interview.
All artwork copyright David Rankin.