Dan Mondloch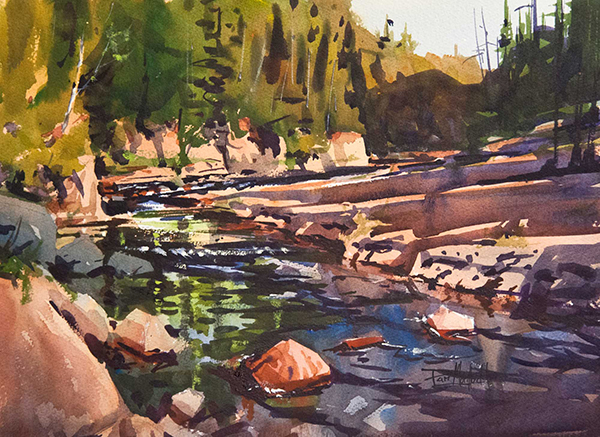 Devil's Track River 12 x 16" Watercolor
"Plan logically and paint intuitively."
Dan Mondloch grew up in an environment supportive of creativity, and specifically of watercolor. He is continuing in the tradition of his father and other mentors by working in this most difficult medium. Mondloch spent last year pursuing plein air painting in a project he called "Perpetual Search". Partially funded by a career development grant from the Central Minnesota Arts Board and the McKnight Foundation, Mondloch traveled the country participating in several plein air events and completing over two hundred paintings. When he is not painting, Mondloch maintains a busy teaching schedule. We began by asking him the same three questions we have asked other watercolor artists (see Why Watercolor - We Ask Ten Top Painters).

Why watercolor? What is it about watercolor that has made it your medium of choice?


Some of my fondest memories in painting are among fellow watercolor painters including many experiences painting with my dad at workshops. Although watercolor is rising in prominence, it's an unfortunate reality that as a watercolor painter you will inevitably experience the stigma of it being considered a lesser medium. When that happens, I often think of the organization that "raised me" as an artist – the Central Minnesota Watercolorists – and some of the extremely gifted artists who have recently passed away, and I can't help but feel honored and obligated to carry on the tradition. From an aesthetic standpoint I love the extreme textures inherent to the medium, especially fluid washes and rough drybrush. Its greatest asset is its greatest flaw: unpredictability!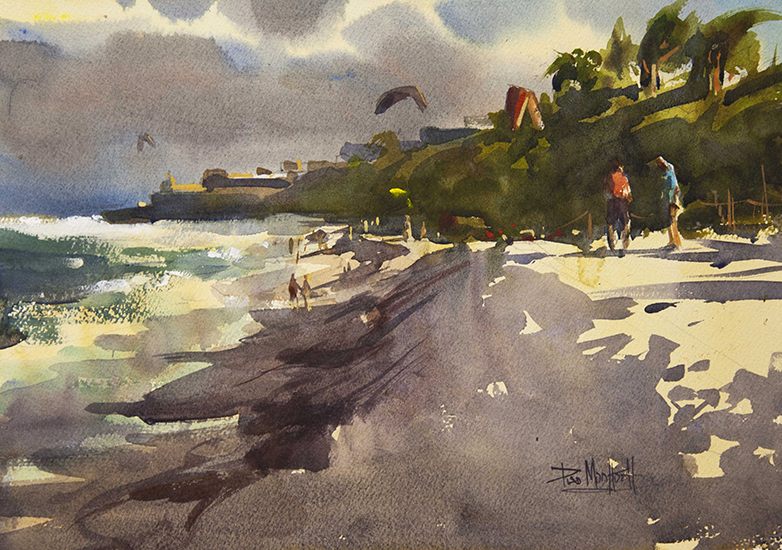 Accentuating Light 10 x 14" Watercolor
Learn more about Dan Mondloch's paintings in our in-depth interview.
To read it and to see more of his paintings,
become a Member of The Artist's Road by clicking here.

Already a Member?
Click here to go to the in-depth interview, Voices of Experience
All artwork copyright Dan Mondloch