Art and War

Perspectives No. 456




Ukrainian Stamps Featuring Maria Primachenko and Her Art


The unbearable sadness of war includes the loss of great works of art, iconic milestones that teach and inspire us—lost through intent or collateral damage.

The Getty Museum President and Chief Executive, James Cuno, wrote: "News reports indicate that among the many atrocities being committed in Ukraine over the past few days of Putin's War, Russian forces have begun destroying Ukrainian cultural heritage . . . The material cultural legacy of the world is our common heritage, the identity and inspiration for all humanity. Cultural heritage has the power to unite us and is critical for achieving peace. It is also too often the target of war, another way to destroy and overtake a society by erasing its memory."

One of the first great losses reported is the Ivankiv Historical-Cultural Museum, known for housing priceless Ukrainian folk art. It is feared that at least 25 works by the late Maria Primachenko (1908-1997), a renowned and loved folk artist, have been burned. There have been a few reports citing that local people rushed in and were able to save some of the work from the fire.

Maria Primachenko's art has been exhibited throughout Ukraine, the former Soviet Union, Canada, France and Poland. She painted her colorful compositions of flowers and animals in embroidery thread, watercolor and gouache. Pablo Picasso once said, after visiting an exhibition of her work in Paris, "I bow down before the artistic miracle of this brilliant Ukrainian." Primachenko was awarded the Shevchenko National Prize of Ukraine, the highest state prize of Ukraine for works of culture and arts. The United Nations Educational, Scientific and Cultural Organization (UNESCO) proclaimed 2009 the year of Primachenko.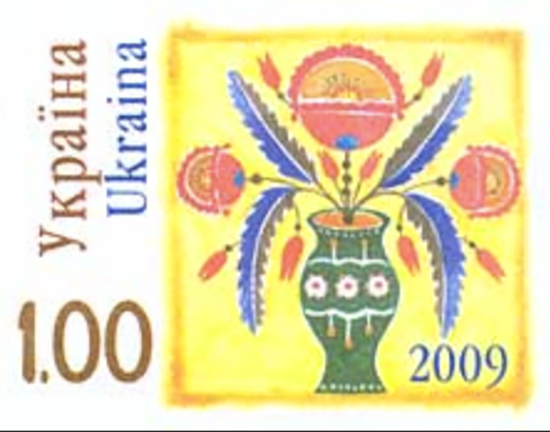 Primachenko lived her entire life in a small village near Chernobyl. Her difficult life included polio and multiple surgeries to help her to stand unaided, the loss of her partner in World War II and the killing of her brother by Nazis. Her artistic legacy lived on through her son, Fedir Primachenko, (who died in 2009) also a folk artist, and her two grandsons.

To see more of Primachenko's magical work, visit Wikiart here.